Make sure you don't miss out on any action with these ticket package options (and save a little cash while you're at it)!
All ticket packages include a QCRG Merch Voucher good for $20 towards any of our shirts, buttons, and other items!
Click Here to Buy Season Tickets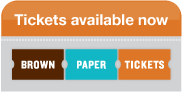 Season Tickets Available Beginning Sunday, 11/5 @ Noon (EST)
Team packages include all game dates that team plays in during our 2018 Season. Kats/Saucies/Dollies packages include both the QCRG Playoffs (Friday, 5/12) and QCRG Cup Championship (Friday, 6/2) in addition to each team's 4 regular season games. For the Sirens and Furies packs, please note that there is overlap as the Sirens and Furies share 3 doubleheader dates. We cannot offer exchanges for dates not listed.
Specific Games included in each package (All Dates 2018):
Lake Effect Furies: 3/3*, 3/24*, 4/21, 5/12*, 6/9* (* overlaps with Sirens package)
Subzero Sirens: 3/3*, 3/24*, 4/29, 5/12*, 6/9* (* overlaps with Furies package)
Alley Kats: 1/5, 2/10, 2/24, 4/6, 5/18 (Playoffs), 6/1 (Championship)
Devil Dollies: 1/5, 1/26, 2/24, 3/9, 5/18 (Playoffs), 6/1 (Championship)
Suicidal Saucies: 1/26, 2/10, 3/9, 4/6, 5/18 (Playoffs), 6/1 (Championship)
***DETAILS***
Doors and will call open one hour before the posted event start time. All ticket package purchasers should check in at with Will Call at the Box Office when arriving at the game. Please direct order inquiries to orders@qcrg.net.
**SEATING OPTIONS**
General Admission covers all seats/bleachers around the track except for front row seating and VIP Table seats. Front Row is limited to ages 18+ for safety reasons. A front row pass guarantees a front row seat, although the specific seats themselves are first come, first serve.
A detailed seating chart can be seen at https://www.qcrg.net/wp-content/uploads/rw_layout.png
**REFUND/EXCHANGE POLICY**
All ticket sales are final. We do not issue refunds or exchanges for any reason, with the following exceptions: if an event is cancelled entirely refunds will be issued to all customers for the amount of that event; if an event is rescheduled partial refunds will be offered.
**LOST TICKETS**
If you lose a printed ticket before a game, don't worry – we keep records of all ticket purchasers and you will be able to check in at will call.